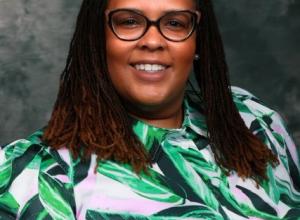 Director of Community, Marketplace, and Member Engagement
Health Plan of San Joaquin
Vena M. Ford, MNA has served Health Plan of San Joaquin since February 2020. She is currently the Director- Community, Marketplace, and Member Engagement. Her responsibilities include managing the onboarding and changes in Medi-Cal benefits for Health Plan of San Joaquin (HPSJ) and leading HPSJ's Marketing, Creative, Communications, and Public Relations strategies.
An experienced health care leader, prior to joining HPSJ Vena Ford was at Kaiser Foundation Health Plan of the Northwest (Portland, Oregon). At Kaiser, she was the Medicaid and Charitable Healthcare Operations Manager, overseeing daily operations for Medicaid contracts in Oregon as well as Washington State. She also managed Child Health Program Plus, a charitable program focused on children not eligible for subsidized health insurance. In addition to building strong internal partnerships at Kaiser, she collaborated with external partners throughout the region to promote health education and community health. For example, she was instrumental – as a member of the team that implemented Oregon's Cover All Kids program – in extending healthcare benefits to all children ages 0-19.
Previously, she was a professional in community health and a non-profit manager, including serving for several years as Director of Health Equity and African American Disparities Elimination Project for Solano County (California). The initial project implementation she led continues to address the poor health of Solano County's African American community.
Vena Ford holds a master's degree in non-profit administration from the University of San Francisco, and an undergraduate degree in health education with an emphasis in health policy and chemistry from San Francisco State University. She has been honored, for example, as a 2019 Alumni of Leadership Portland and a New Generation Leader of Color Fellow (a collaboration of the California Endowment and Compass Point). At HPSJ, she has been instrumental in creating the Diversity, Equity and Inclusion Committee; the DEI is charged with developing strategies and plans to promote equity and inclusion that involves our health plan members, providers, community partners and HPSJ staff.