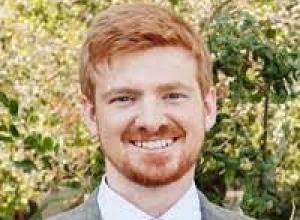 Executive Director
San Joaquin County Historical Society & Museum
Phillip Merlo is a local historian and educator who currently serves as the Executive Director of the San Joaquin County Historical Society & Museum. Phillip's mission in life is to use history and education to make the world a better place. 
Phillip grew up in Stockton and is a proud product of Stockton Unified School District. He graduated from Franklin High School and the University of California, Berkeley. Prior to serving at the museum, Phillip worked for Stockton Unified as a history teacher at his alma mater.
As a fifth generation Stocktonian, Phillip firmly believes in Stockton and San Joaquin County. He is excited to work with others to improve nonprofit and economic infrastructure in the region. He also serves on the Stockton Cultural Heritage Board and on the Board of Trustees for Little Manila Rising.