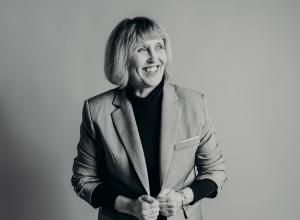 President/CEO
209-469-6980
Kristen Spracher-Birtwhistle became President/CEO of United Way of San Joaquin County in January, 2019.
Over 25 years' experience in executive leadership positions in the management of medical group operations and consultant services for Kaiser Permanente. Served in various capacities as Medical Group Administrator, Associate Medical Group Administrator, and Regional Director for The Permanente Medical Group (TPMG)-the largest integrated medical group in the country.
Lead as operational administrator of medical centers and clinics in support of primary care and specialty care initiatives, while strategically working as a region wide consultant leading physician and staff teams towards innovative advancements in the support of patient centric service delivery programs in the Northern California region. She served as the administrative lead for the Allied School of Health Sciences opening a secondary branch at the Stanislaus State campus and creating the Community Partnership Advisory Council for the Health Career Academy in Stockton. She was instrumental in start-up of the award-winning Child Abuse Prevention Services Program for the Northern California Region mobilizing TPMG physicians and staff to recognize, treat and case manage suspected child abuse cases in primary care.
Her work has included expansive support of community benefit initiatives from building a clinic on the campus of elementary schools, to construction and implementation of a medical clinic on wheels that traveled to all corners of the community, to establishment of a Women's Wellness Conference that ran for over 12 years and major lead of the La Salud Permanente program for The Permanente Medical Group.
She is one of the founders of Pacific's Advancing Women's Leadership forum, is a past ATHENA and Susan B. Anthony recipient and the Amos Alonzo Stagg Award from University of the Pacific. She is also the founder of The Eleanor Project a program dedicated to the advancement of women, their causes and mentorship between young and established women.