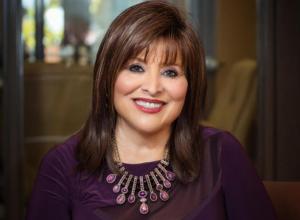 Visionary Home Builders of CA
Carol J. Ornelas is a visionary and advocate for providing quality affordable housing for families within the Central Valley – Fresno, San Andreas, San Joaquin, Sacramento, and Stanislaus. For over 30 years, she has served as the Chief Executive Officer of Visionary Home Builders of California, Inc. (VHB), formerly ACLC, Inc.; a non-profit residential development company headquartered in Stockton, California.
Carol is highly recognized as a leader within the community. Her strength is in building and creating partnerships with citizens of the community and collaborating with local city, state officials, and other agencies to provide quality affordable housing for the communities she serves. Under Carol's direct leadership, VHB has built and rehabilitated more than 1,400 units of rental housing and more than 900 residential homes for first time homebuyers within San Joaquin, Sacramento, Stanislaus and Merced Counties. Presently, there are over 300 additional units in construction or scheduled to begin construction, as well as additional projects in the planning/preconstruction phase.
Through the VHB Homeownership and Rental Center, educational opportunities are available to members of the community seeking guidance on purchasing a home, with special emphasis on financial responsibility, understanding mortgage and lending, as well as general education for sustaining a healthy home and lifestyle.
The VHB Homeownership and Rental Center has also assisted thousands of families through the foreclosure or loan modification process with HUD certified counselors. VHB received funding to implement the Neighborhood Stabilization Program for the City of Stockton and the County of San Joaquin.
Carol is one of 49 leaders nationwide selected for the NeighborWorks® Achieving Excellence in Community Development program in collaboration with Harvard University's Kennedy School of Government. She completed this course in the fall of 2012.
Carol is passionate about her work and the work that her staff accomplishes on a daily basis. She takes pride in knowing that her organization has the resources to provide quality housing for the underserved. This allows her to continue VHB's mission, which is to focus on a clear vision of providing balanced communities that incorporate housing and child development services for its residents. A perfect example of VHB is its work with the County of San Joaquin in the development of a community of 76 units of housing for farmworker families who live in the area year round. The community includes childcare with an emphasis on early development, social services and a medical clinic. The project was awarded 'Best Affordable Housing Project' in its category in the nation by Affordable Housing Finance magazine. Through her leadership, Carol has been able to bring over $700 million dollars in grants and private dollars to develop affordable housing in the San Joaquin Valley.
Carol Ornelas is one of the original founding members of the Reinvent South Stockton Coalition and current member of the Steering Committee. Carol has worked in the Reinvent South Stockton service area since the inception of the organization.